Need Cost-Effective Electronic Housing?
If you need fit-for-purpose electronic housing, then consider a made-to-measure, mould-free plastic housing. It's a cost-effective way to provide a perfect fit and finish to protect your sensitive electronics.
Shielding them from:
moisture
dust
accidental impact
vandalism
the weather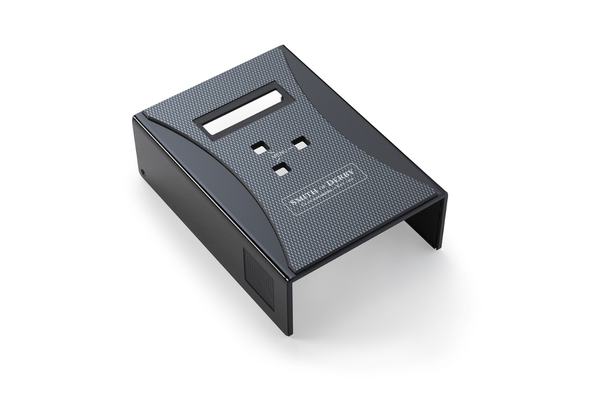 At CDT we create customised plastic housings with no minimum order quantity, specialising in low to medium production batches. We fabricate plastic electronic housings to any shape, size, style and configuration to house your electronics components.
Look at our case studies.
---
Quality Custom Electronic Housing
Our tool-free manufacturing process allows us to supply made-to-measure plastic electronic housings working within high tolerances for a perfect fit.
With our expertise, you can enjoy custom-made housings that can be machined, painted or digitally printed to your exact requirements. Choose from a range of colours – either specify your enclosures in your brand colours for painting or colour-code them to suit your purposes.
We stock a wide variety of different coloured plastics made from ABS, HIPS, and acrylic materials. Our expert team can advise you on materials that best suit your needs. Additionally, we can provide decorative paint finishes, RFI shielding, screen or digital printing.
Do check out our FAQs page for more information.
---
Why Use CDT for your Electronic Housing?
We offer quality, cost-effective tailor-made housings that are robust and aesthetically pleasing.
Established in 1986 we have the in-depth electronic housing knowledge to ensure your plastic housing meets the specifications while avoiding common pitfalls.
We combine toolless fabrication expertise with outstanding customer care to deliver quality, rapid housing solutions.
Did you know we also make electronic waterproof boxes, wall mount enclosures, screen enclosures, tablet enclosures, LCD enclosures, ABS enclosures, instrument enclosures, IP-rated boxes, din rail enclosures, rack-mount enclosures, clear plastic enclosures, control panel and cabinet enclosures for clients across the UK?
Check out what our customers say about our custom electronic housing.
---
What Next?
Come and visit us at our facilities in Brackley and get inspiration for your next custom housing project. You can see the whole process in action, meet our team of plastic fabrication experts and browse our extensive gallery of electronic boxes and housings. Alternatively, we are happy to visit you to find out about your requirements.
Talk to us without obligation. We are happy to chat through your requirements and assess whether our custom electronics housings are a good fit for you. Call us on 01280 845530, or contact us, or email us at sales@cdt123.com
---
Get an electronic housing quote today!
We'll put together a quote for your plastic housing and work with you to get started on your project. Let's build something together.
---
As medical enclosure specialists, we were the obvious choice to design and manufacture…