At CDT we design and manufacture custom plastic enclosure solutions so that you don't have to compromise on the design or quality of your enclosure project. Our bespoke plastic boxes offer great value for money. Plus, you can enjoy rapid turnaround times, no mould tool costs, better aesthetics and no restrictions on changes or quantity.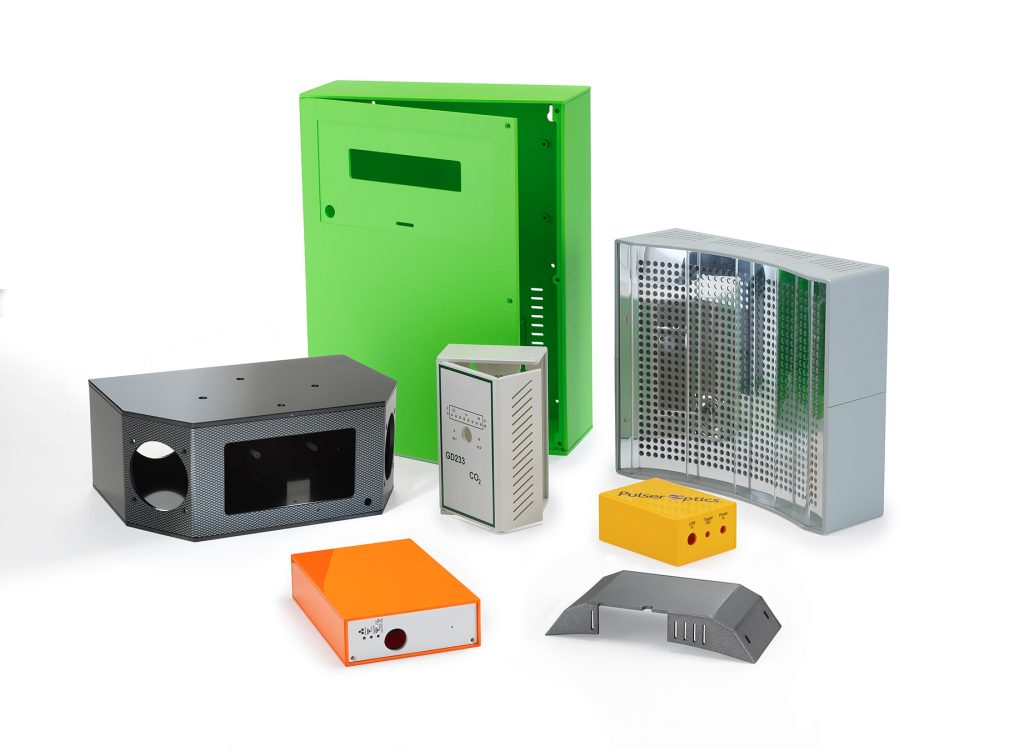 Plastic is an increasingly popular material choice for enclosures and casings. Generally, it is lighter, more durable and more cost-effective than metal alternatives. We stock a wide range of plastic materials including recycled, UL94-V0 listed grades, ABS, HIPS, Polycarbonates, Acrylics, and Carbon Fibre effect.
---
Do not settle for a standard off-the-shelf plastic box
With over 35 years of experience, we work in partnership with you to create a casing or enclosure that fits your specific requirements. We created enclosure solutions for electrical, marine, industrial or electronics components since 1986. We do everything from electronic waterproof boxes, wall mount enclosures, screen enclosures, tablet enclosures, LCD enclosures, ABS enclosures, instrument enclosures, IP-rated boxes, din rail enclosures, rack-mount enclosures, clear plastic cases to PCB enclosures and more.
Our expert team of designers, engineers and manufacturing operatives make the complex simple. We love sharing our enclosure knowledge so that 'things' work better. We excel at transforming flat pieces of plastic into bespoke quality boxes, enclosures, plates and cases.
For more information, see our custom enclosure solutions FAQs.
---
No Minimum Order Quantities
At CDT there are no minimum order quantities. We do production runs as low as one all the way to the 10,000s.
FYI the maximum order quantity for fabricated plastic enclosures is usually dictated by price. The point at which injection moulding becomes a viable, cost-effective alternative to custom-designed enclosures depends on factors including design, materials used, size and the life cycle of your product.
Why not check out what our custom plastic enclosure customers say.
---
What Next?
So, if you are looking for a plastic custom enclosure solution in the UK talk to us without obligation. We are happy to chat through your requirements and assess whether our custom enclosure solutions are a good fit for your requirements.
Email your CAD file or drawing along with a specification to sales@cdt123.com or call us on 01280 845530 to discuss your requirements. Alternatively, contact us and we will be in touch.
---
Get a custom enclosure quote today!
We'll put together a quote for our plastic electric enclosure and work with you to get started on your project. Let's build something together.
---
We recently designed and manufactured this nifty custom PCB enclosure for an existing…
'Received some good advice that helps simplify production and give a good quality feel to our products. Easy, competitive, constant – they are now our go-to supplier for enclosures and engineered plastic sheet parts.' 
Mark M, Lead Architect, Sporting Product Manufacturer
Harrow