Welcome to CDT…
Established in 1986, we offer expert design and manufacturing of enclosure solutions. We combine technical expertise with outstanding customer care. Our flexible, fabrication service means there is no expensive tooling costs or restriction on size or quantity, so you can easily make changes between production runs.
As part of the discoverIE plc Group of companies, we deliver custom plastic enclosures and box build services to a diverse range of business sectors across Europe.
Expert UK custom plastic enclosure design, prototype manufacture and assembly.
We welcome new and existing customers to visit our facilities in Brackley, between Banbury and Milton Keynes. So, come and visit us and get inspiration for your next project. You can see the whole process in action, meet our team and browse our extensive enclosure product gallery. Our core services include: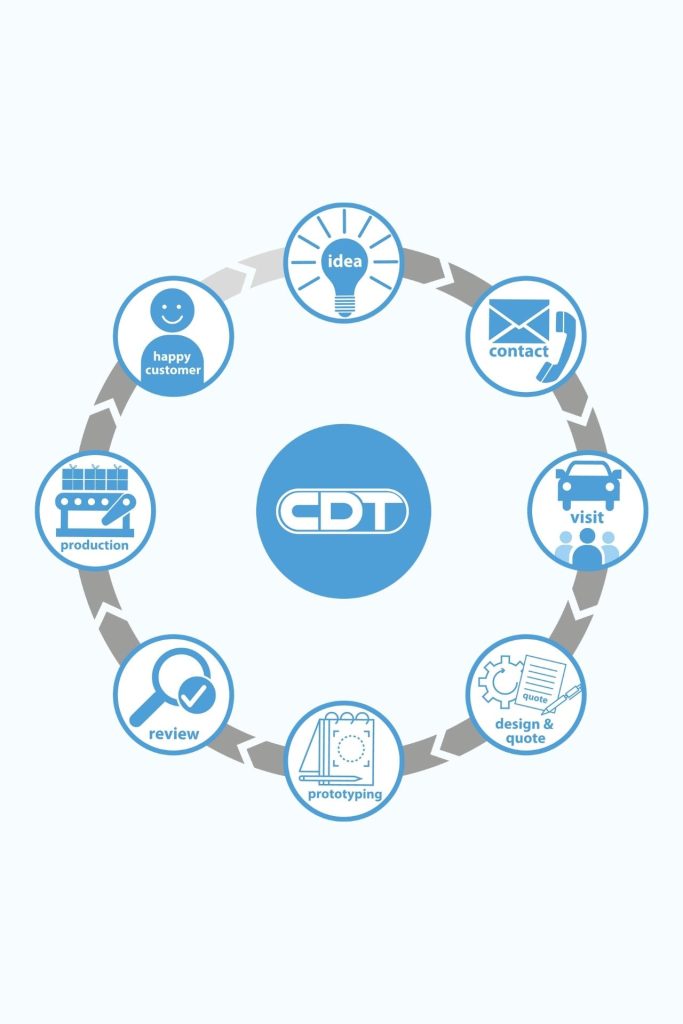 How we Work
Check out how the process works here at CDT, as a tried and tested custom enclosure manufacturer with a strong customer focus we think it's effective.
---
Idea. Once you have an idea of your product or have designed your electronics and start thinking about a custom plastic enclosure.
Contact. Get in touch. We'll arrange to visit so we can gather as much information about what you would like to achieve.
Specify your Design. The more information provided at this stage, the more accurate the quote and design.
Quote. We normally allow 48 hours to generate a quote and design, depending on the complexity of the product or our workload.
Enclosure Prototyping. When we get the go-ahead, our design and engineering experts work collaboratively with you.
Production. We start production by CNC programming which enables us to transform a flat piece of plastic into your enclosure.
Quality Checks & Delivery. Lastly, we quality check all cases and enclosures to ensure they meet your requirements and our quality standards. We use tracked delivery to ensure they arrive safely and on schedule.