Established in 1986, our custom-made electronic enclosures are used in industrial, electrical, marine, Pi and electronic applications across the UK. From the initial enquiry through to completion, at CDT we deliver the highest level of attention to detail. We are dedicated to service excellence.
We offer a cost-effective, flexible fabrication solution for your next electronic enclosure project, whether it be a prototype or a small to medium production run (up to 10,000).
See what our customers say.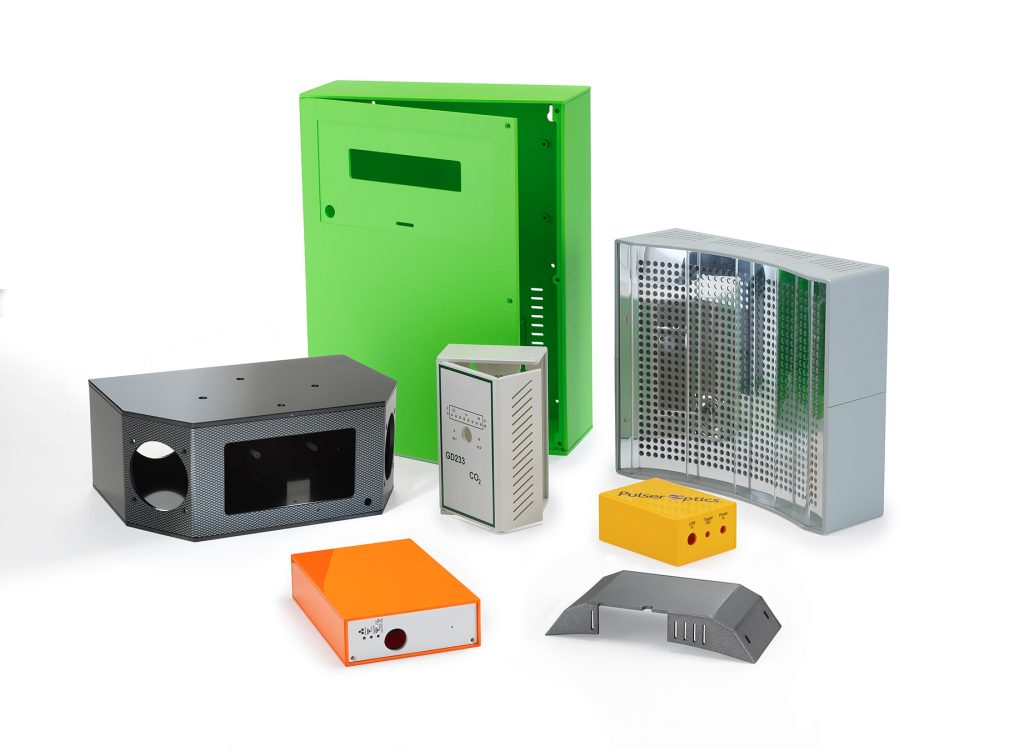 ---
Popular custom electronic enclosures we manufacture in the UK include:
Check out our bespoke electronic enclosure case studies.
---
Why Create a Custom Made Electronic Enclosure in the UK?
A custom enclosure means you have no restrictions on materials, colours, size or quantity. Also using our toolless fabrication technology means you enjoy a rapid turnaround time; no mould tool costs and an enclosure that meets all your specifications.
All our custom made electronic enclosures are designed, prototyped and manufactured in the UK. This means we provide a proactive, reliable service with clear communication and swift delivery. Working collaboratively our experienced design team adds value to the process to create an electronic enclosure that fits the form and function of your design, ensuring it meets the technical and business objectives.
Enclosure features can include holes, cut-outs, mounting options, latching configurations, hinge configuration, viewing windows, EMI/RFI solutions and printing. And we stock a wide range of plastics, in many colours. We are happy to advise you on which material best suits your requirements.
For more information see our FAQs about custom made electronic enclosures and casings.
---
Why Use CDT for your Custom Industrial Enclosures?
Offer quality, cost-effective tailor-made enclosures that look good and perform as they should.
As enclosure specialists that only focus on plastic custom enclosure solutions, we have the in-depth knowledge to ensure your enclosure meets the specifications and avoids common pitfalls.
We combine technical expertise with outstanding customer care and deliver a high-quality, speedy UK custom enclosure solution that is shipped on schedule.
---
What Next?
Come and visit us at our facilities in Brackley and get inspiration for your next plastic prototype project. You can see the whole process in action, meet our team of plastic fabrication experts and browse our extensive gallery of bespoke electronic enclosures. Alternatively, we are happy to visit you to find out about your enclosure requirements.
Email your CAD file or drawing along with a specification to sales@cdt123.com or call us on 01280 845530 to discuss your requirements. Alternatively, contact us and we will be in touch.
---
Get a custom enclosure quote today!
We'll put together a quote for our plastic electric enclosure and work with you to get started on your project. Let's build something together.
---
We recently designed and manufactured this nifty custom PCB enclosure for an existing…