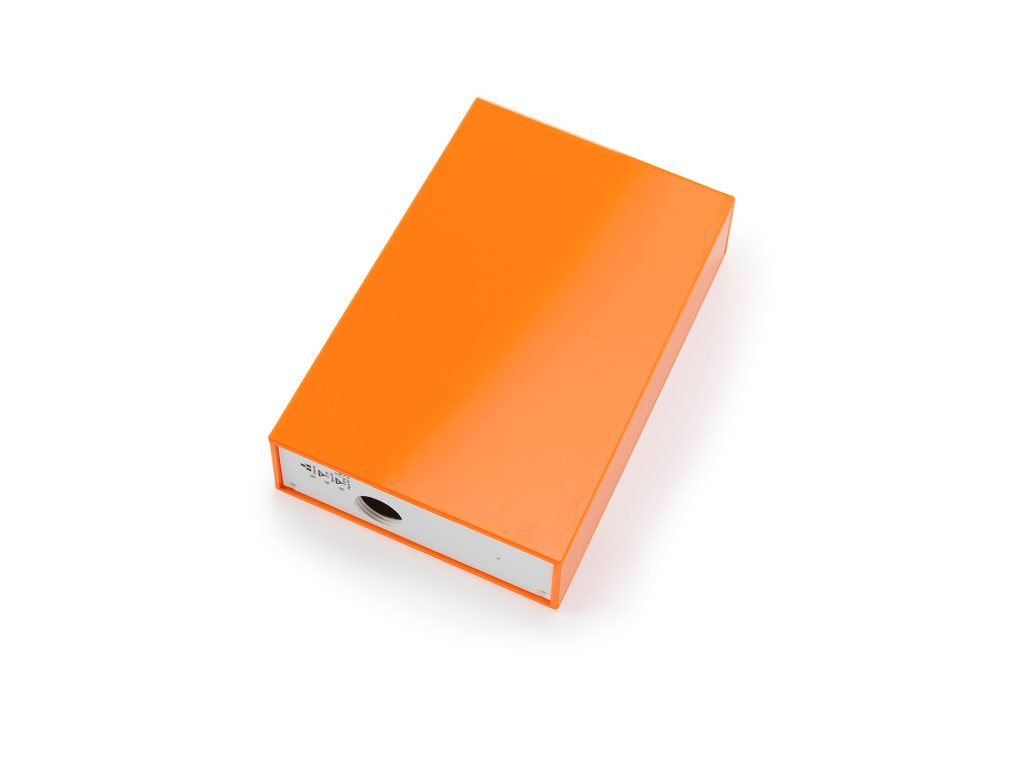 As one of the UK's leading custom enclosure manufacturers we design, prototype and manufacture a variety of custom plastic boxes, enclosures, cases and housings in small and medium production runs.
Our high-quality plastic enclosures and boxes do not use expensive moulds or need tooling which means no big, upfront expense of having a tool made. Plus, design changes can happen on the fly with quicker turnaround times for prototypes, and changes can be easily accommodated. Perfect for your next electronic, Pi, industrial, electrical or marine project.
---
Why Use CDT for your plastic enclosure contract manufacturing?
As a custom enclosure manufacturer, we know what works, and what to avoid – saving you time and money.
Our technical expertise in material selection and extensive hands-on experience in enclosure manufacturing processes allows us to help you overcome any engineering or design issues; like ingress protection, shock absorption, electro-magnetic compatibility or V-0 flame-retardancy etc. Our expert team is always happy to share their knowledge and experience.
The design and manufacturing all happen under one roof at our central England factory in Brackley, Northamptonshire. We also offer a popular custom assembly service.
Check out the custom enclosure case study gallery.
---
What types of custom plastic enclosures do we manufacture?
Since 1986 we have manufactured everything from covers to housings, to bezels, and screens. Also, plastic lids, boxes, parts and casings. As we do not have a minimum order quantity, we can do a prototype enclosure production run of 1 all the way to the 10,000s.
Examples include electronic waterproof boxes, wall mount enclosures, screen enclosures, tablet enclosures, LCD enclosures, ABS enclosures, instrument enclosures, IP-rated boxes, din rail enclosures, rack-mount enclosures, clear plastic cases and PCB enclosure projects for clients across the UK.
We stock a wide range of plastic materials for enclosures including ABS, HIPS, polycarbonates, acrylics, and carbon fibre effects. To find out what plastic would best suit your next custom plastic enclosure project please contact us. We can also help with weatherproof IP-rated enclosures and V-0 flame retardancy.
Size-wise the smallest enclosures we manufacture are about the size of a USB stick. The largest plastic enclosure is approximately the size of a roadside cabinet.
In addition. we can fit all sub-assembly items like keypads, membranes, switches, and case-mounted components.
---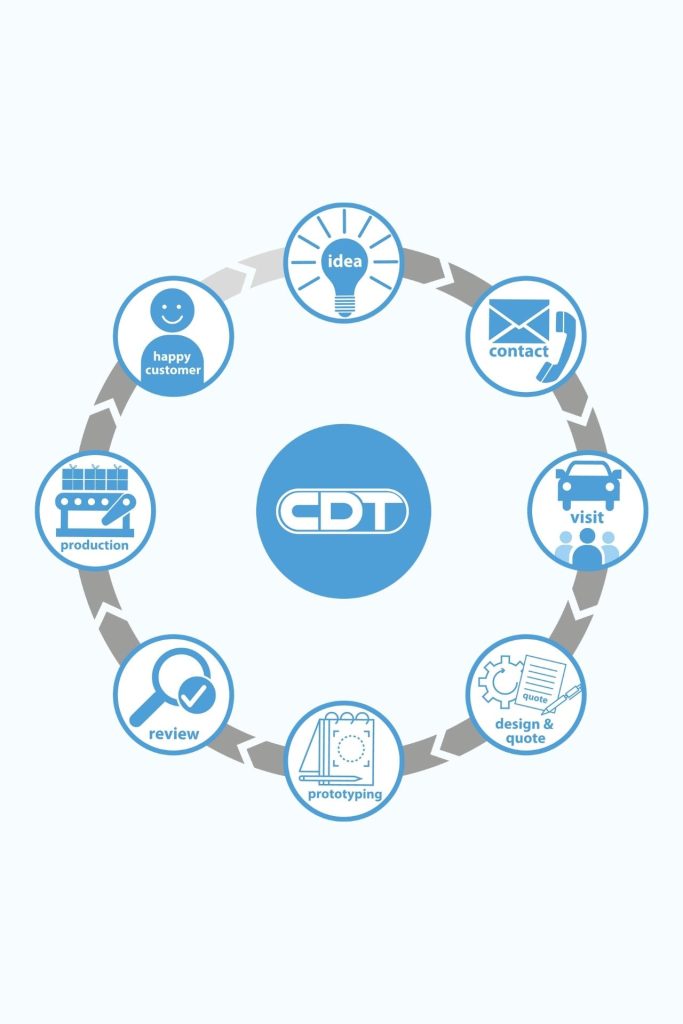 How we Work
Check out how the process works here at CDT, as a tried and tested custom enclosure manufacturer with a strong customer focus we think it's effective.
---
Idea. Once you have an idea of your product or have designed your electronics and start thinking about a custom plastic enclosure.
Contact. Get in touch. We'll arrange to visit so we can gather as much information about what you would like to achieve.
Specify your Design. The more information provided at this stage, the more accurate the quote and design.
Quote. We normally allow 48 hours to generate a quote and design, depending on the complexity of the product or our workload.
Enclosure Prototyping. When we get the go-ahead, our design and engineering experts work collaboratively with you.
Production. We start production by CNC programming which enables us to transform a flat piece of plastic into your enclosure.
Quality Checks & Delivery. Lastly, we quality check all cases and enclosures to ensure they meet your requirements and our quality standards. We use tracked delivery to ensure they arrive safely and on schedule.
What Next?
Come and visit us at our facilities in Brackley and get inspiration for your next plastic prototype project. You can see the whole process in action, meet our team of plastic fabrication experts and browse our extensive gallery of bespoke electronic enclosures. Alternatively, we are happy to visit you to find out about your enclosure requirements.
Email your CAD file or drawing along with a specification to sales@cdt123.com or call us on 01280 845530 to discuss your requirements. Alternatively, contact us and we will be in touch.
---
Get a custom enclosure quote today!
We'll put together a quote for our plastic electric enclosure and work with you to get started on your project. Let's build something together.
---
As medical enclosure specialists, we were the obvious choice to design and manufacture…