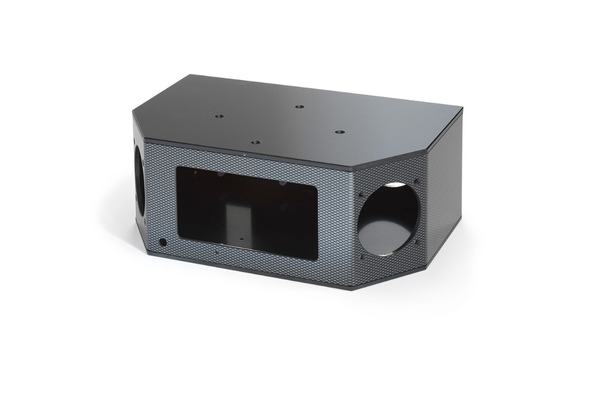 We pulled out all the stops to design, manufacture and deliver 500 stylish custom audio-visual plastic boxes in just 2 weeks for a new customer in London.
We worked closely with the client to create a bespoke, stylish AV box that enhanced their customer's drive-in movie experience. The new custom made boxes deliver a high-quality stereo sound with deep bass.
---
Custom Made Plastic UV Box Features:
These portable, lightweight units are finished in a stylish motorsport Carbon Fibre with a 5.71-inch high-definition touchscreen that is WIFI enabled to allow the remote purchase of drinks and snacks.
The box design includes an auto-mute when stacked in storage, as well as a rear-mounted power switch. The dimensions were developed taking into account the need for streamlined storage and the need to be able to charge the units when not in use.
The grateful client was delighted with the service we provided, saying 'Thank you for all your help getting this over the line – really appreciate the responsive service and attention to detail'
---
So, if are under a tight deadline and need help with your next custom made plastic box project, talk to CDT the UK's leading custom plastic box manufacturer. Call us on 01280 845530, or contact us, or email us at sales@cdt123.com