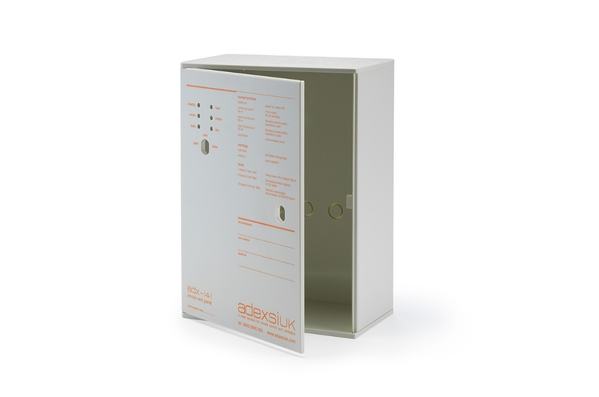 We were thrilled to be selected to design and manufacture this batch of custom industrial enclosure cabinets for a new client. These plastic cabinets are used indoors in industrial and commercial settings and are sturdily designed to cope with heavy usage.
---
Bespoke Industrial Enclosure Cabinets
The industrial cabinet enclosure has a cam lock for security and a hinged door for easy access for maintenance. The hinged door sits flush to ensure a streamlined finish. There are holes for dome LEDs and a cut-out for a rotary switch. It is wall-mounted by screws and has knockouts on the rear panel for cable exit and entry.
---
Here to Help…
At CDT in Brackley, we provide a value-added enclosure cabinet fabrication service. We do this by sharing our tried and tested enclosure knowledge with customers to help minimise any stress and project uncertainty.
So, if you would like help on your next custom industrial enclosure project – do get in touch with us. We are happy to chat through your requirements and assess if our custom manufacturing service is a good fit for you. Call us on 01280 845530, or contact us, or email us at sales@cdt123.com