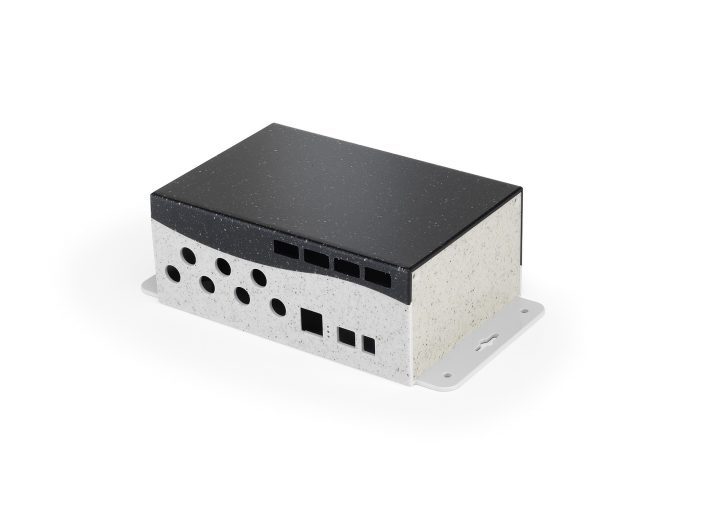 We were pleased to win the contract to fabricate these stylish, wall-mounted, custom size plastic boxes for a subcontract manufacturer. They were on a tight deadline and needed a fast turnaround from us which we were happy to oblige.
---
Cost-Effective Custom Size Plastic Boxes
Our design team worked closely with the client to deliver a flexible, cost-effective custom plastic box that could either be fixed or mounted via keyholes to the wall. The stylish dual-tone boxes have pillar-mounted PCBs with electrical connectors flush with the external surface.
Get in Touch…
If you are looking for an expert UK plastic fabrication company, consider us. We are happy to welcome you to our facilities in Brackley where you can be inspired and get ideas for your next custom box or casing project. You can see the process in action, meet our team of plastic fabrication experts and browse our extensive product gallery. Alternatively, we are happy to visit you to find out about your box requirements.
Email your CAD file or drawing along with a specification to sales@cdt123.com or call us on 01280 845530 to discuss your requirements. Alternatively, contact us and we will be in touch.