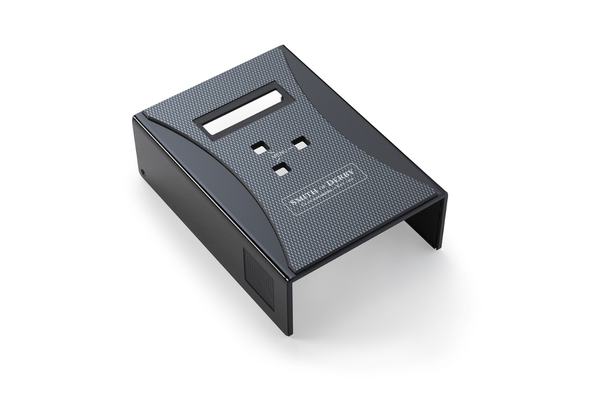 As an instrument enclosure manufacturer, we with work a number of UK instrumentation specialists, including a clockmaker in Derby who is one of the longest established in the world.
---
UK Instrument Enclosure Experts
We were delighted to design, prototype and manufacture a small production run of these wall-mounted instrument enclosures for them. The cabinet-style enclosure has multiple screen cut-outs to show the readings and is made with black gloss ABS with a carbon fibre effect overlay, and has 1 colour screen printing.
The pillar-mounted PCB is housed in the industrial-strength, custom plastic enclosure which is lightweight and impact resistant – all of which help to protect the sensitive instrument controls.
---
Here to Help
Our ethos here at CDT in Brackley is all about providing a value-added instrument enclosure manufacturing service. We do this by sharing our tried and tested enclosure knowledge with customers to help minimise any stress and project uncertainty.
So, if you have a question, or would like help with your custom instrument enclosure – do get in touch with us. We are happy to chat through your requirements and assess if our custom manufacturing service is a good fit for you. Call us on 01280 845530, or contact us, or email us at sales@cdt123.com.