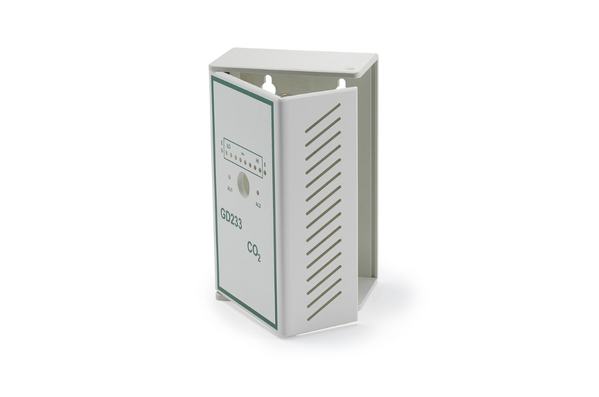 Earlier in the year we designed and manufactured this industrial monitor enclosure for an existing client in Wakefield. It houses their new health and safety monitoring system for indoor industrial and office use.
---
Custom Industrial Monitoring Enclosure
Working closely with the client, we developed this off-white HIPS enclosure with a hinged door so it can be easily serviced in the field. It has keyhole slots for mounting to the wall and one colour screen printing. The vents along the side of the enclosure are to monitor air quality to ensure health and safety regulations are complied with.
---
So if you need a custom plastic industrial monitor enclosure. Talk to us -we can help.
Whether you are looking for a one-off prototype or a small to medium run of industrial custom enclosures, talk to us. Either email your CAD file or drawing along with a specification to sales@cdt123.com or call us on 01280 845530 to discuss your requirements. Alternatively, contact us and we will be in touch.