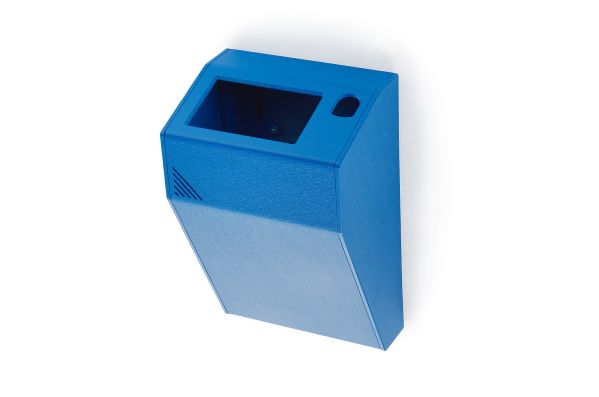 We were delighted to design this custom plastic machined prototype for a long-standing client in Rochdale.
Working closely with the client, our expert team designed this robust, wall-mounted time attendance prototype, before going on to manufacture a medium production run of the units.
---
Cost-Effective CNC Plastic Machining Prototype
The striking custom blue plastic used matched their client's brand requirements. CNC machining extracted touchscreen and fingerprint scanner recesses, engraved the slots and created the cooling vents to aid heat dissipation.
The plastic machined prototype was designed for medium to heavy indoor industrial and commercial use. The robust streamlined design is stylish and rugged, able to withstand heavy daily usage.
---
Get in Touch…
If you need expert help with your next CNC plastic machining prototype, do get in touch. We are one of the UK's leading plastic machining specialists, call us on 01280 845530, or contact us, or email us at sales@cdt123.com. We are happy to help.