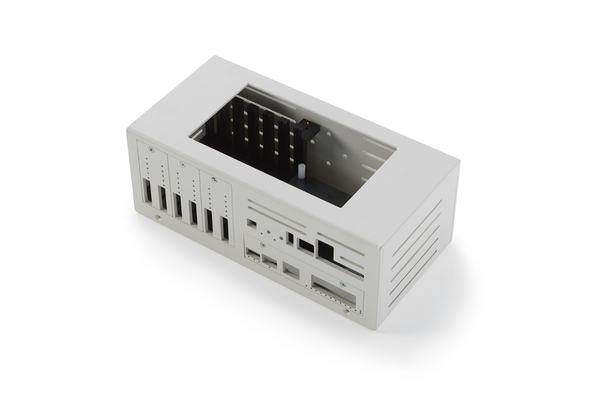 We developed this custom PCB enclosure for a new European electronics client recently. A total of 17 plastic parts were used to create this enclosure. It has rack mounting to allow the PCBs to slide in, some of which are double stacked.
It is made with off-white ABS UL94V0 and has one colour screen printing to match the brand colour.
Once the prototype was signed off, we went on to produce a batch of 100 units. The client was delighted and we look forward to manufacturing their repeat order.
Get in Touch…
If you need expert help with your next plastic PCB enclosure project, do get in touch. We are one of the UK's leading PCB plastic enclosure specialists. Call us on 01280 845530, or contact us, or email us at sales@cdt123.com. We are happy to help.