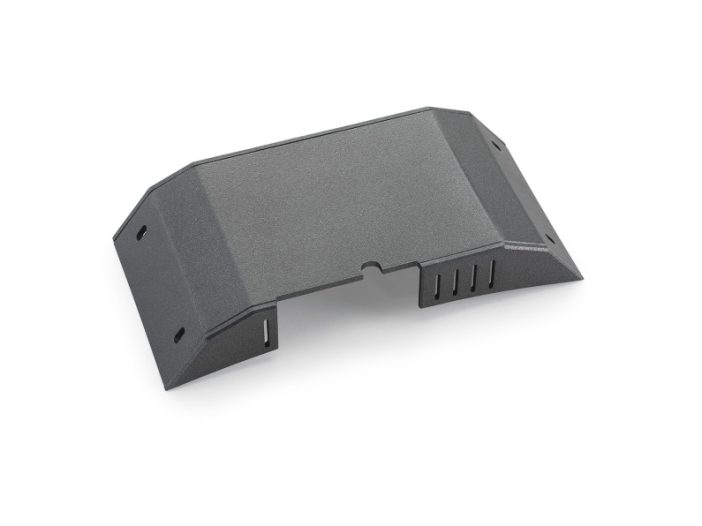 We did it again. We delivered on schedule and on budget despite the tight turnaround times.  As one of the UK's leading custom electronic enclosure manufacturers, we worked closely with this existing client to ensure that the design of this vented, folded cover fitted perfectly to the injection moulded box they were using. We designed, prototyped, manufactured and delivered this short-run custom electronic cover to meet their deadline.
---
UK Electronic Enclosure Expertise
This robust, folded electronic cover had ventilation slots and mounting to hold the various time attendance electronic components. It is used indoors in commercial and industrial environments and was painted gun metal grey to match the rest of the injection moulded enclosure. Made from HIPs it also had branded screen printed added. The client was delighted with the product and said:
'Thank you – you are a star! We really appreciate the care and attention you put into this project to get it delivered on time.'
---
Here to Help…
Our ethos here at CDT in Brackley is all about providing a value-added custom electronic enclosure manufacturing service. We do this by sharing our tried and tested enclosure knowledge with customers to help minimise any stress and project uncertainty.
So, if you would like help on your next custom enclosure project – do get in touch with us. We are happy to chat through your requirements and assess if our custom manufacturing service is a good fit for you. Call us on 01280 845530, or contact us, or email us at sales@cdt123.com.