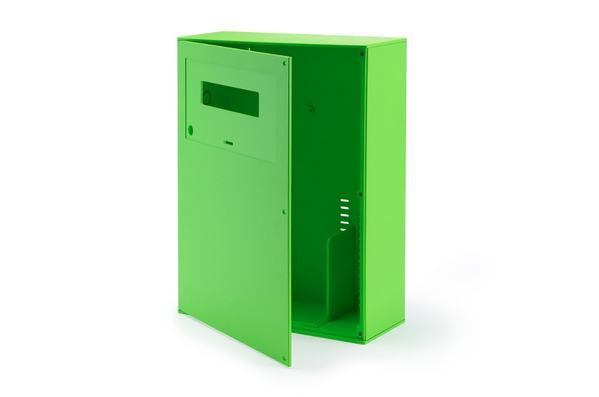 We were pleased to win the contract to design and manufacture this industrial wall mount enclosure cabinet which is used indoors in commercial plant rooms. It houses components which control multiple electronic devices.
Robust, Branded, Wall Mounted Cabinet Enclosure
Working closely with this existing UK client we created a sturdy, wall mounted control cabinet that is painted a bright green to match their branding. The hinged door of the cabinet was installed so that the installers can wire it up without having to remove the door. It has cutouts for ventilation, an LCD screen and a membrane keypad.
If you need expert hinged cabinet enclosure design and production help for your next plastic fabrication project, call us on 01280 845530, or contact us, or email us at sales@cdt123.com