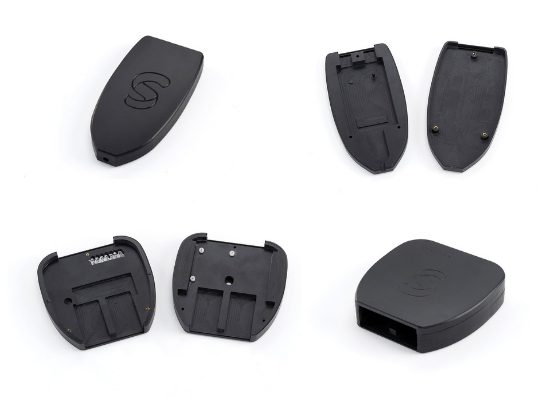 We recently designed and manufactured a small run of 20 custom electronics casings for a specialist electronics engineering manufacturer in Surrey, UK. The bespoke tracker casing was designed for both indoor and outside use and has a robust, water-resistant design.
Outdoors Custom Electronics Casing
This custom casing is milled from solid plastic so that the internal components fit snugly into their designated area.
Made in a stylish, tactile, black 10mm High Impact Polystyrene (HIPs), a tough, rigid plastic material with high impact strength, this electronic tracker contains a PCB, USB connector and their branding screen printed on the front.
So, if you are looking for a cost-effective small run plastic custom electronics casing manufacturer talk to us at (01280) 845530 or contact us online. We can provide a UK one-stop-shop for your next electronics case or enclosure with no minimum order quantities.