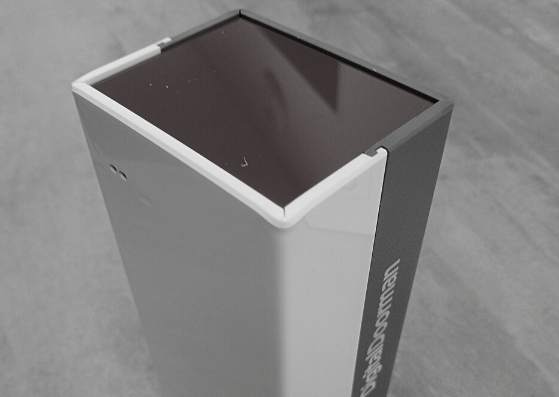 We were delighted to develop a stylish plastic enclosure for a new London client who is a real-time marketing specialist in the UK retail sector. They were looking to create a sturdy, branded custom Raspberry Pi enclosure prototype to house a real-time footfall sensor.
Their new cutting-edge footfall sensor unit measures footfall in real-time. It integrates with proximity media by using this real-time data to automate the request for media and delivery of creatives on digital screens in shopping centres, transport hubs, and duty-free shopping areas at airports.
Bespoke, Branded Pi Enclosure Prototype
Working closely with the client, our team designed a discrete, wall-mounted plastic Raspberry Pi enclosure prototype using 3mm thick plastic. The rectangular enclosure uses three contrasting brand colours and has screen printing to add the brand elements.
This cost-effective sensor enclosure consists of 4 sections that clip together to create a lightweight electronics enclosure. Made from red ABS and white from 3mm fine grain, high impact polystyrene (HIPS), it is hardwearing with a neat, slimline design.
The client was thrilled with the Pi prototype and went on to order 500 enclosures.
Get in Touch…
If you need expert help with your next custom Pi plastic enclosure or casing project, talk to the UK's design and technical enclosure specialists at CDT at (01280) 845530 or email us at sales@cdt123.com. We are happy to help.