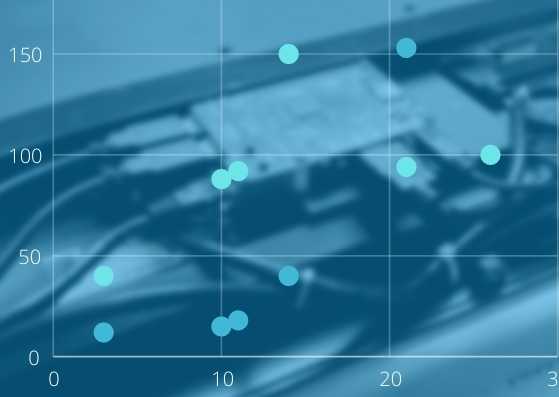 The impact of Covid-19 continues to be felt both here in the UK and in the rest of the world. According to the Office for National Statistics, the UK economy is only now above its pre-pandemic level (February 2020) for the first time, having grown by 0.9% in November 2021.
In the UK plastic enclosure manufacturing arena, for the most part, it is business-as-usual with these key trends helping to drive a cautiously optimistic outlook for 2022.
Key trends driving the plastic enclosures market:
New focus on Building Resilient Supply Chains
Supply chains are the lifeblood of many businesses these days and the ongoing disruptions to supply chains have been keenly felt and continue to cause severe stress. And in response to these disruptions, many businesses are looking to create more resilient supply chains by sourcing locally.
This means UK enclosure manufacturers, like CDT, have seen growth, particularly in the electronics enclosure market. Proving especially popular is the bundled enclosure manufacturing and custom assembly which is all done under one roof in the UK. This ensures more control over the project and fewer potential delays. Also only having one Bill of Materials and one point of contact to manage are additional plus points.
Smart Technology
The proliferation of smart technology continues apace in the UK with the increasing adoption of smart wireless devices, sensors and industrial automation to enhance productivity in homes, hospitals, retail outlets, factories and motorways.
This trend is driving a corresponding increase in the demand for plastic enclosures to protect these smart devices. In the medical sciences sector, for example, smart technology now monitors, undertakes diagnostics and administers therapeutic procedures; a trend that looks likely to continue.
Shortening Product Life Cycles
As product life cycles continue to shorten and 3D printing develops, customer expectations have also risen, along with an expectation of rapid prototype turnaround times.
The flexibility and scope for changes in the production of machined plastic enclosures compared to metal or injection moulded enclosure alternatives means that the former can meet designers' and developers' higher expectations. They also are increasingly selecting custom plastic enclosures over other types because with machined plastic enclosures there are no expensive, obsolete injection mould tools involved.
Sustainability and the Plastic Sector
The climate crisis has been part of global conversations for years now, but we are finally seeing commitments from governments and businesses to take steps to reduce their environmental impact.
Plastic enclosures have not yet come under the same scrutiny as single-use plastics. But we recognise the negative impacts of the production and disposal of plastic as a non-biodegradable material. Some manufacturers are stepping up to the challenge by not only using recycled plastics (including ocean waste plastics) but also by developing bioplastics i.e., plastic materials made from renewable biomass sources, such as vegetable fats and oils, flax, soybeans, corn, straw, woodchips, sawdust, recycled food waste, etc.
According to Coherent Market Insights, the global green packaging market will reach $238 billion (US) by 2025. We watch these developments with interest.
Increasing Plastic Prices in 2022
Alongside the continued economic fallout of the pandemic, comes the warning from our suppliers of price increases in 2022. This is a result of rising energy costs, supply tightness as demand by China increases and continuing freight issues.
To Conclude
Here at CDT, our resilient team is looking forward to 2022 and a return to normal. But whatever 2022 brings we remain firmly focused on meeting our customers' needs first and foremost. If you would like to discuss any of the points raised in this article, please do get in touch.