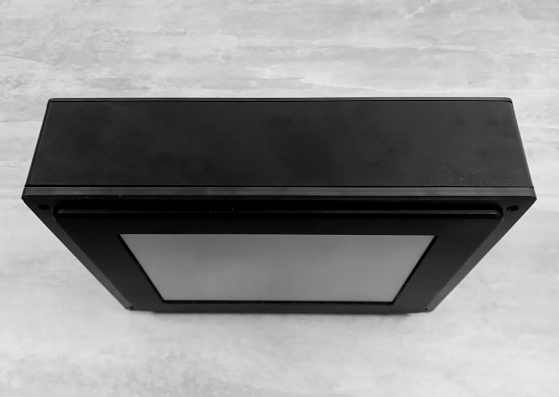 Having developed innumerable touchscreen housings and enclosures over the years, we were the obvious choice to design and manufacture this robust plastic enclosure for this new Manchester customer.
Wall Mounted Plastic Housing Manufacturer
Working with the customer we helped to design a retrofit heating management system screen housing.
This wall-mounted enclosure houses a touchscreen and Raspberry Pi which digitally manages the heating for especially older buildings and leased buildings. The smart heating control system remotely controls old style gas heaters mainly in business and industrial settings.
Once we designed and manufactured the touchscreen housing prototype, our custom assembly team then expertly assembled the units on-site here at our headquarters in Brackley, thereby minimising the hassle for the client by keeping the project under one roof, with one point of contact. We delivered the plastic housing prototype on schedule and on budget. The client was delighted and went on to order 100 units.
Get in Touch
As an expert enclosure manufacturer, we design and manufacture custom housing prototypes to meet your specific brand and design requirements. So, if you are looking for an expert, one-stop shop with no minimum order quantities for your next bespoke plastic housing or casing – please call us on 01280 845530 or email us at sales@cdt123.com. We look forward to hearing from you.