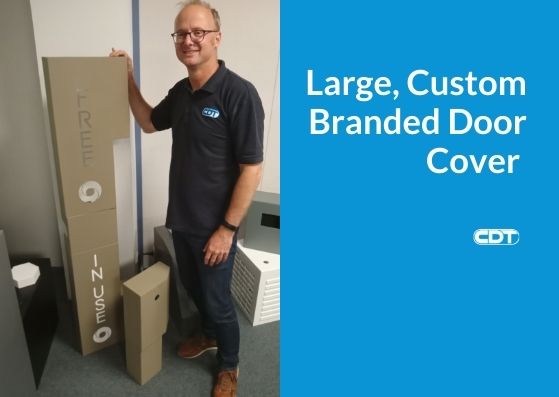 Over the Summer we were delighted to design and manufacture this one-off large, lightweight plastic prototype door cover for an existing technology client in Essex.
This large prototype door covering is made up of 3 parts that combine to cleverly cover the door pneumatics, thus keeping the door security mechanics out of view with an LED 'in use'/'free' display element.
Cost-effective Prototype Manufacturing
Our designers worked closely with the client team to develop a prototype that was lightweight, strong and fit for purpose. Also, it was cost-effective because our plastic manufacturing process required no tooling – so there were no large, upfront tooling costs.
Built for indoor use, it stands at over 2 meters and comprises three large parts which interlock to form a stylish, modern lightweight branded door cover. There are various cutouts for the dials and ports, and a large LED display. Lastly, it was spray-painted a very fetching 'olive grey' to match their brand requirements.
Get in Touch…
So, if you have any large, complex enclosure or plastic cover prototype projects in the pipeline, talk to us at CDT. As one of the UK's leading experts in enclosure design and manufacturing – we can help. Contact us via email at sales@cdt123.com or call us on 01280 845530. We look forward to hearing from you.