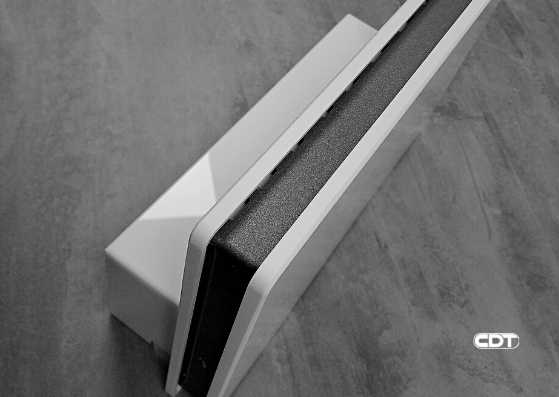 Last month we were thrilled to take on this second project for a customer in Coventry who provides technology solutions to deliver faster broadband over existing carrier networks.
They wanted to create a new modem enclosure prototype in a hurry and because our tool-free manufacturing process means we can cost-effectively create prototypes quickly, we were able to meet their tight deadline.
The enclosure encases technology to bond internet lines to increase speed and is used in both homes and businesses. The enclosure had to be robust but also look stylish and discrete.
Effective Collaboration on Enclosure Prototype
During the design phase, our team worked closely with the client to perfect the design so it met both the specification and the budget.  This close collaboration ensured that the prototype was not only developed on time to budget but was also fit for purpose in both homes and businesses.
The stylish modem enclosure prototype is made with a high gloss, white, plastic sides with a recessed metallic silver plastic band and 360-degree air vents for effective cooling. The low-key branding was kept discrete with the effective use of engraving on the front side. The internally bonded pillar in the box supports the electronics.
Get in Touch…
So, if you would like to discuss your next low volume, custom enclosure project please do contact us. We are your one-stop shop for UK manufactured custom plastic casings and enclosures with no minimum order quantities required.
Call (01280) 845530 or email us at sales@cdt123.com. We are happy to help.