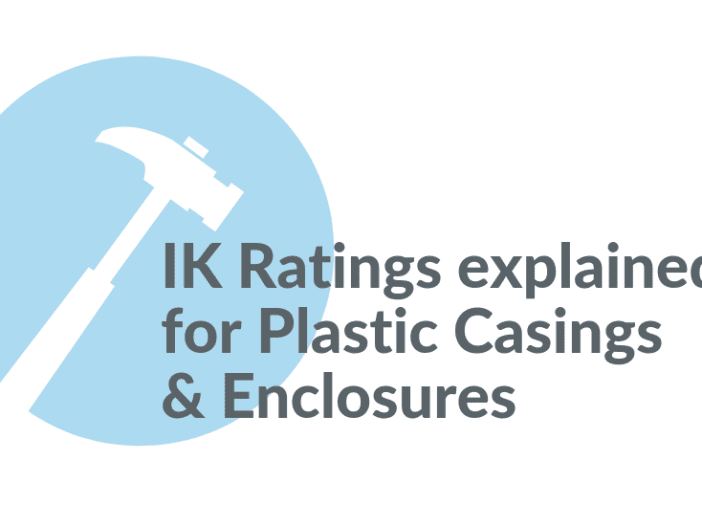 An enclosure's IK rating identifies the ability of an enclosure to resist impact energy levels measured in joules (J) i.e. how much mechanical impact an enclosure can resist. The IK rating scale is often used for electrical equipment like video cameras or luminaires.
It's an international numeric classification, denoted as IKXX, where "XX" is a number from 00 to 10 that indicates the degrees of protection provided by electrical enclosures against external mechanical impacts.
EN 62262 versus IEC 62262 (2002)
The European standard EN 62262, the equivalent of the international standard IEC 62262 (2002), is commonly referred to as the IK rating. FYI it was originally defined in BS EN 50102 but when it was adopted as an international standard in 2002, the European standard was renumbered EN 62262.
You may have come across older enclosure specifications which sometimes have a third digit denoting level impact protection tagged onto an IP Rating, e.g. IP66(9).
The inconsistent use of impact rating systems in the past led to the development of this new international IK Rating standard, which purposely used a separate two numeral code to distinguish it from the old systems. The new standard came into effect in 1995 and conflicting national standards were withdrawn by 1997. Unfortunately, there isn't an exact correspondence of values between the old and new standards.
Plastic Enclosures and Impact Protection
As plastic enclosure experts, we work to a range of customer specifications helping them achieve the right IK rating to meet their requirements. Although plastic is much lighter than steel, depending on the type used it can have very high impact resistance. Also, dents or bumps are not as noticeable in plastic as they would be with steel.
Polycarbonate (PC) is a very strong thermoplastic polymer and has excellent properties for enclosures in mining, oil and gas environments. However, it may be brittle in cold climates whilst ABS has very good impact resistance in low temperatures which is one of the reasons for compounding PC and ABS. Because of these properties we've used a mixture of ABS and PC on units that require a high IK rating as well as being weatherproof and UV stable, such as tracking units and electric car chargers.
To find out more about plastic impact resistance for your next bespoke casing or enclosure project call us on 01280 845530, or contact us via our online form.