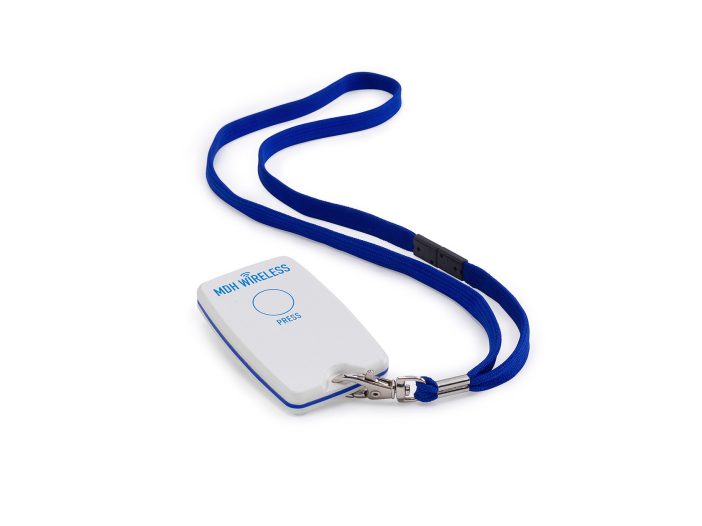 We are delighted to have recently designed and manufactured this waterproof plastic pendant enclosure for our sister company MDH Wireless, the UK's market-leading, leisure panic alarms systems supplier. Known for innovative designs and excellent customer service their alarm products are widely used in leisure facilities across the UK (including at hotels and spas, local authority leisure centres, schools and universities and private gyms).
Waterproof plastic pendant enclosure
The stylish pendant has 2 parts milled from solid plastic and has a blue branded gasket making it waterproof to protect sensitive electronics. Its lightweight, waterproof design makes it perfect for use by lifeguards in swimming pools and other staff members who may need to raise an alarm from any point within the building. Also used in corporate unmanned gyms.
This pendant uses a 6mm gloss, white ABS waterproof custom casing which has been carefully milled to a point that ensures a degree of flexibility that allows an internal button to depress. Thus, no external button is needed and crucially no weak points exist for water ingress.
It is screen printed with Pantone matched branding and a lanyard attachment.
This stylish panic alarm pendant is part of the MDH modular wireless alarm system designed specifically for leisure centres. As the system is easy to install and cost-effective it is a popular choice across the UK.
So, if you require expert design and manufacturing help with your next waterproof plastic enclosure or casing project – talk to the design and technical enclosure specialists here at CDT at (01280) 845530 or email us at sales@cdt123.com.