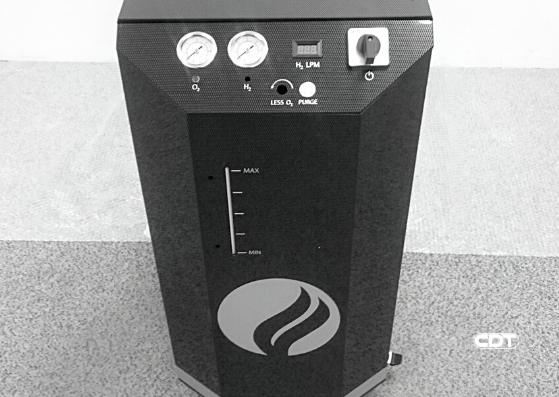 We were delighted to develop this large, lightweight prototype welding machine cover for an existing client recently. The robust plastic cover prototype is fitted on a 700mm high portable welding machine that has 4 wheels and is mainly used in the aerospace and automotive markets in the UK and Europe.
Lightweight, Stylish Plastic Cover Prototype
The plastic prototype now weighs 35kgs (it was 65kgs) and importantly complies with Health and Safety lifting regulations in Europe. As part of the redesign, we developed a complex set of 20 bespoke plastic panel covers that were bonded together to create 4 large panel parts that are fitted onto a steel frame. This was then reinforced with metal brackets for extra strength.
Internal Waterproof Boxes…
Within the water-powered welding machine is a single watertight plastic box that houses the complex water/gas hydrogen system. This comprises a dual-chamber enclosure that has flanges on the outside so it can be bolted to the framework and a series of tapped holes so the gas and water fittings can be screwed into the unit. These internal plastic parts mean they won't rust or corrode.
The outside of the welding machine cover prototype has a carbon fibre effect finish which is screen printed creating a stylish, modern design. It also includes a water level gauge, power switch, LED counter display, purge button and branding.
If you have a complex enclosure or plastic cover prototype project in the pipeline, talk to us at CDT. As expert enclosure design and manufacturing specialists in the UK, we can help. So contact us via email at sales@cdt123.com or call us on 01280 845530. We look forward to hearing from you.