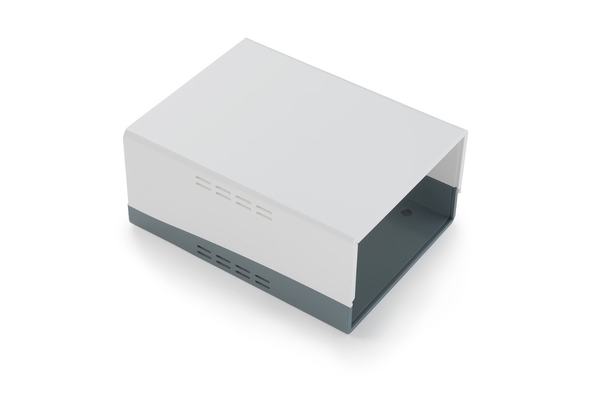 Earlier this year we were delighted to design and manufacture this plastic prototype for an existing client based in the Midlands. 
---
Cost-Effective Plastic Prototype Fabrication
We worked closely with the customer to fabricate a robust, cost-effective prototype that met their rigorous requirements. With aerial holes on the side and white/granite effect dual tone plastics to meet their brand requirements. The prototype could either be fixed or mounted via keyholes to the wall. The pillar-mounted PCBs had electrical connectors that were flush with the external surface.
---
Get in Touch…
If you need expert help with your next plastic prototype fabrication project, do get in touch. We are one of the UK's leading plastic fabricators, call us on 01280 845530, or contact us, or email us at sales@cdt123.com. We are happy to help.